Liquid Handlers
Our automated liquid handlers are designed for labs of all sizes.  Built in the USA with a focus on precision, reliability and performance. All of our liquid handlers comply with industry standards including GLP/GMP and 21 CFR part 11.
WellPro 4000CE Liquid Handler
WellPro liquid handlers are among the most reliable and durable in their field. The 4000CE is no exception. Perform complex protocols in a user friendly environment on a large 10.1″ color touchscreen. Interchangeable liquid heads mean you have the option to work in 96 or 384 well microplates. Small footprint fits in a standard bio-hood.
Learn More
ProPipette Advanced Workstation
The ProPipette is an advanced 6 to 9 position workstation that can be customized to meet your requirements. Many options are available such as weigh stations, plate warmers and more. This precision instrument also features a gripper for plate/vial manipulation.
Learn More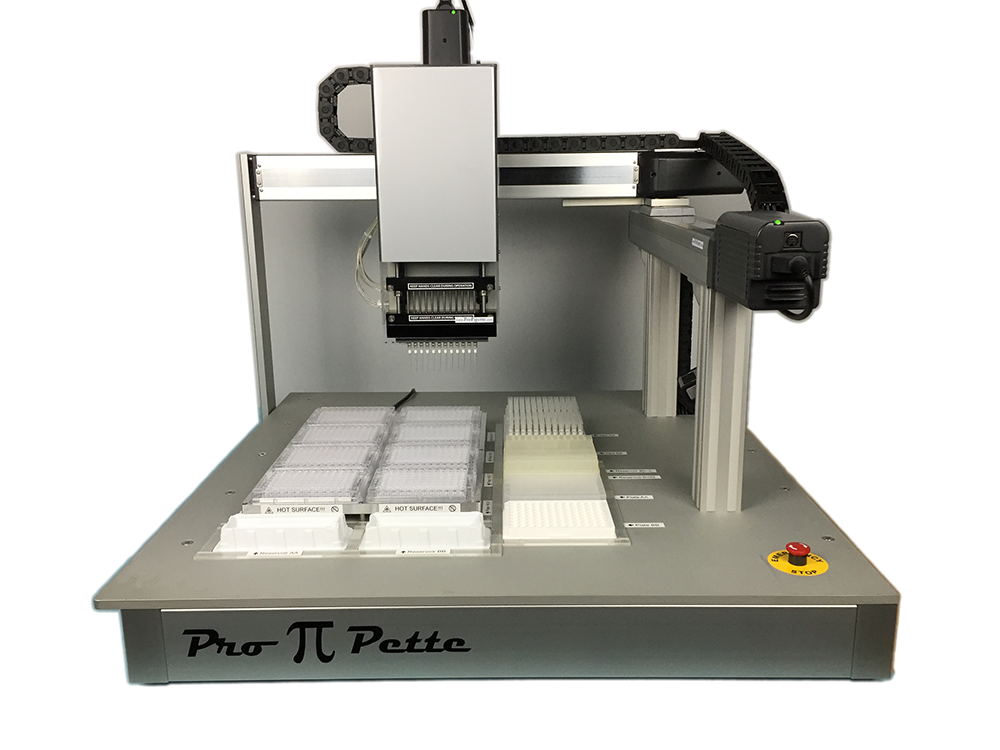 Request a Quotation or More Information Today
Contact us today and let us help you determine which ProGroup Instrument Corp. products are right for you.
Get Pricing